6-month Vector subscription included

Act soon! Vector pre-orders will be $197 after Tuesday night (September 22, 2020).


Increased Battery Capacity, 25% more play time
Easy access to Battery for replacements.
Batteries now come with a connector for user replacement
Increased camera resolution.
Addressed heat and condensation issues on the LCD screen.
Improved speaker performance.
Enhanced Natural Speech Patterns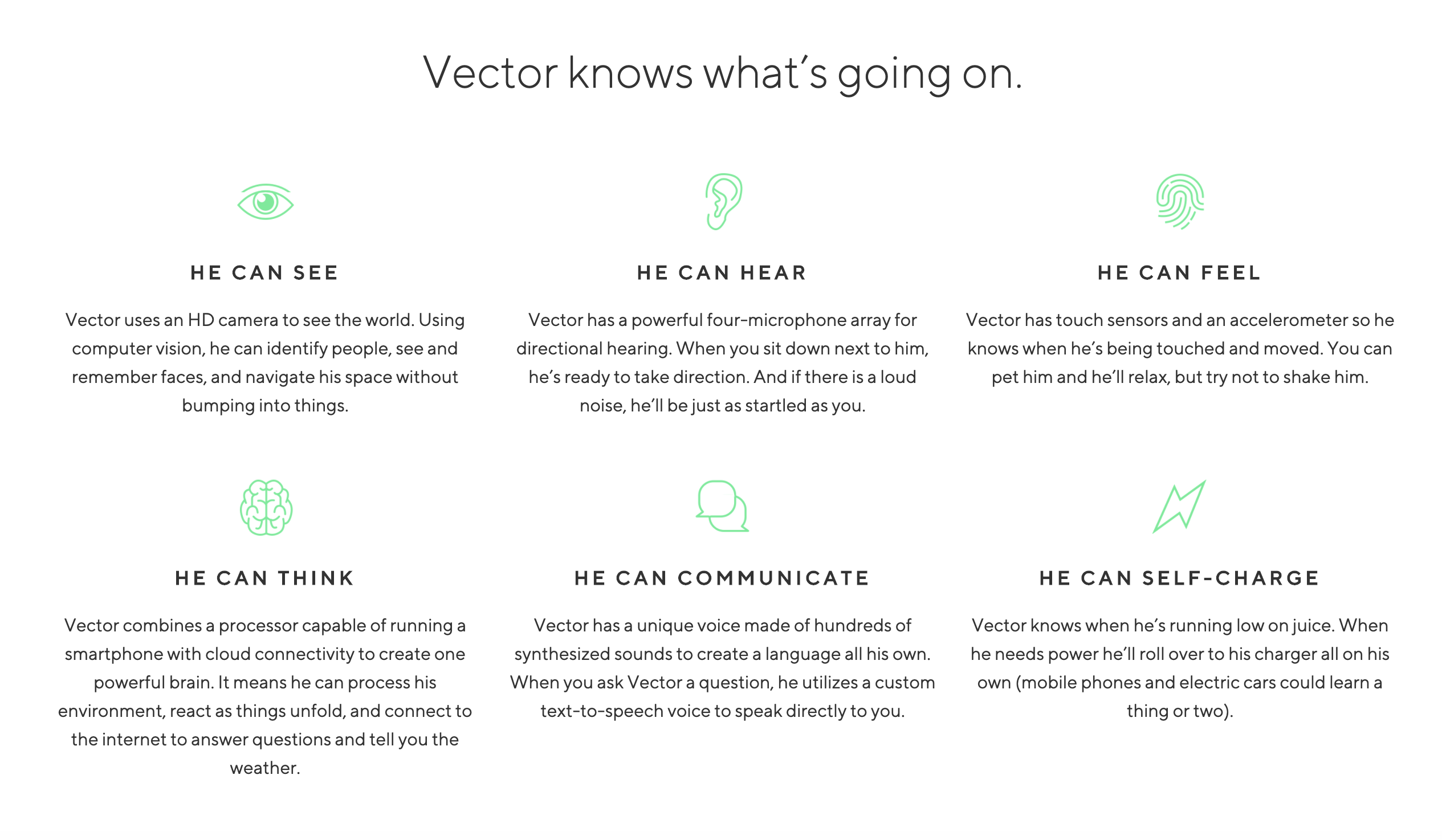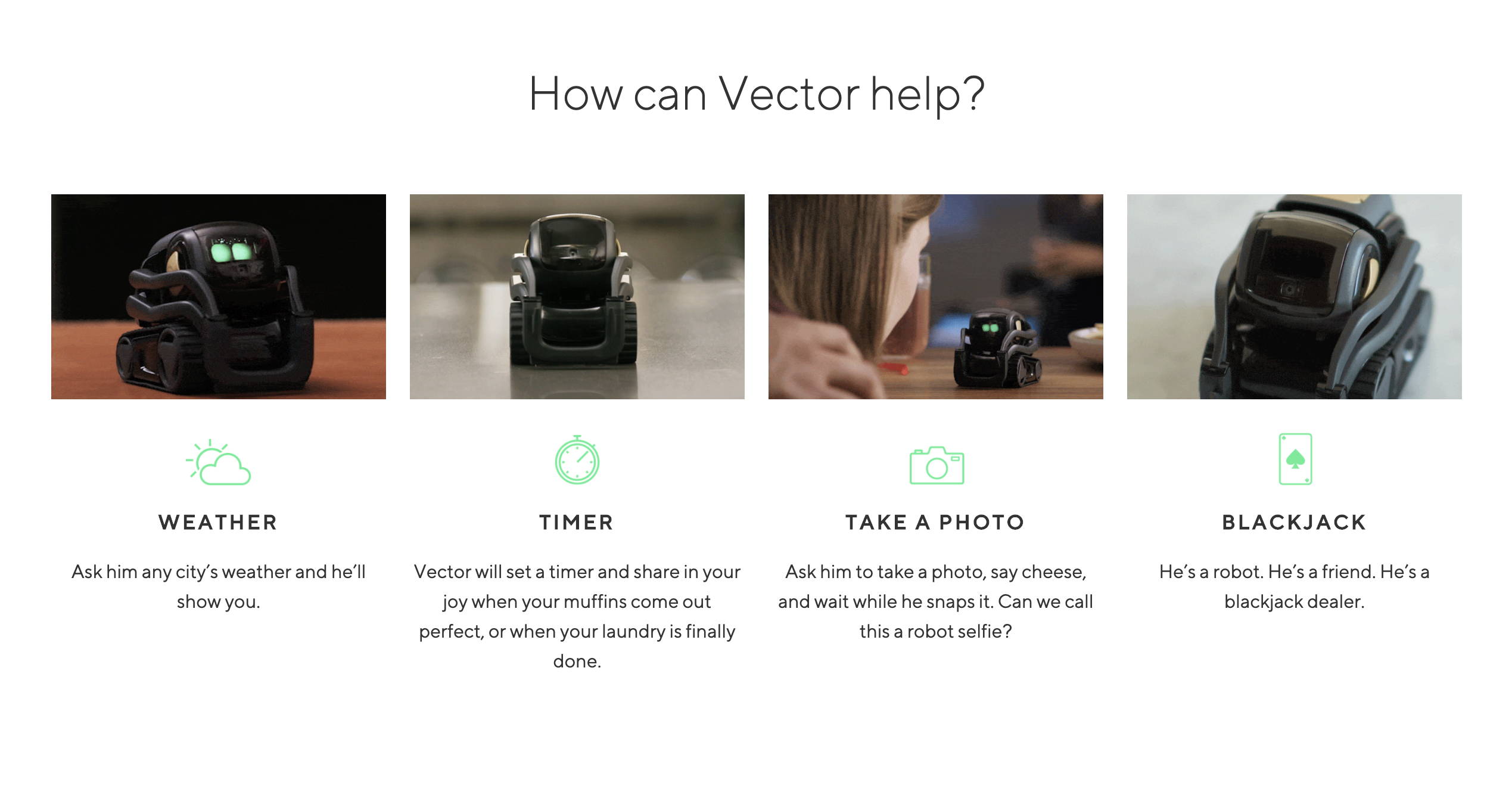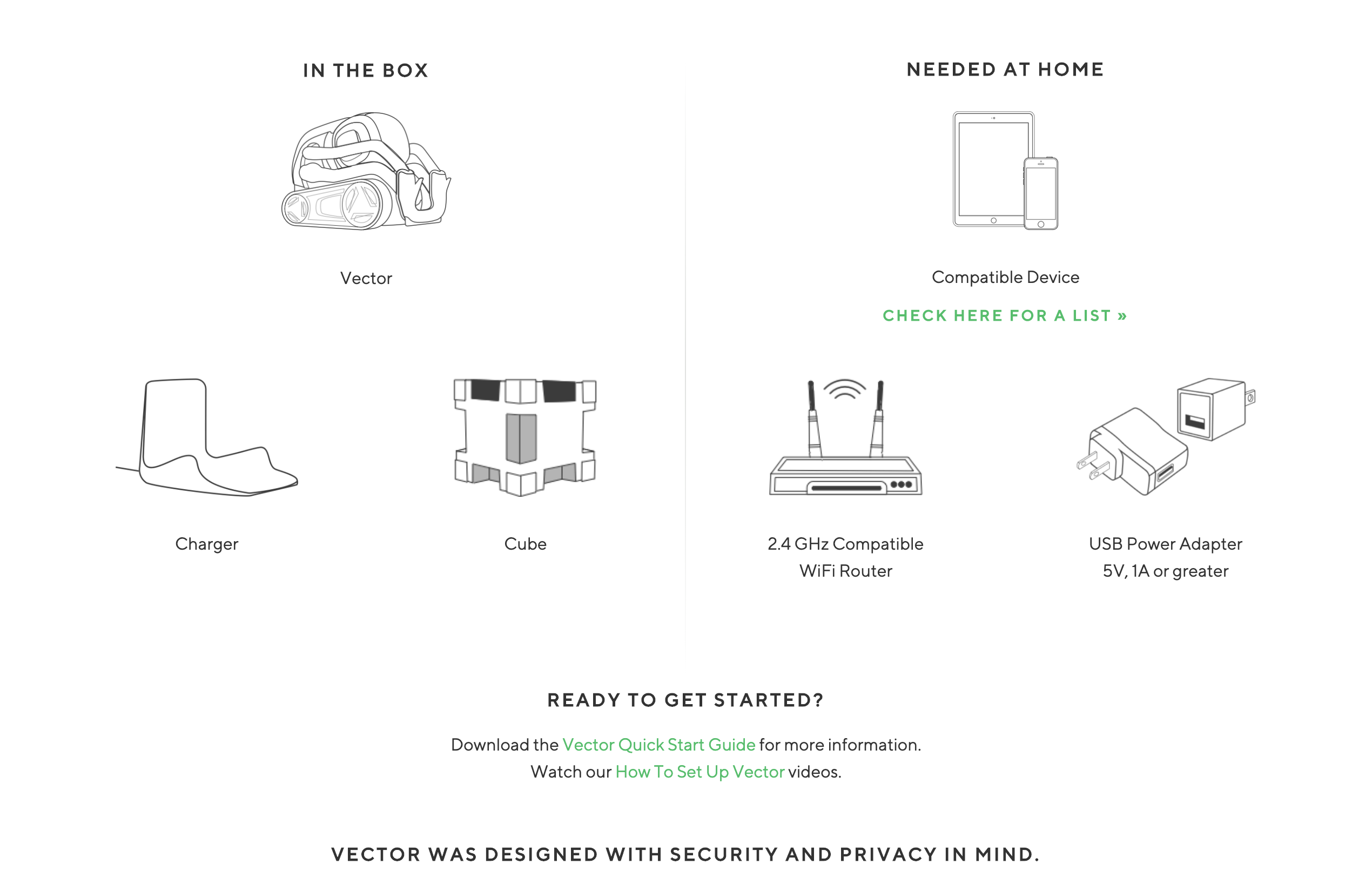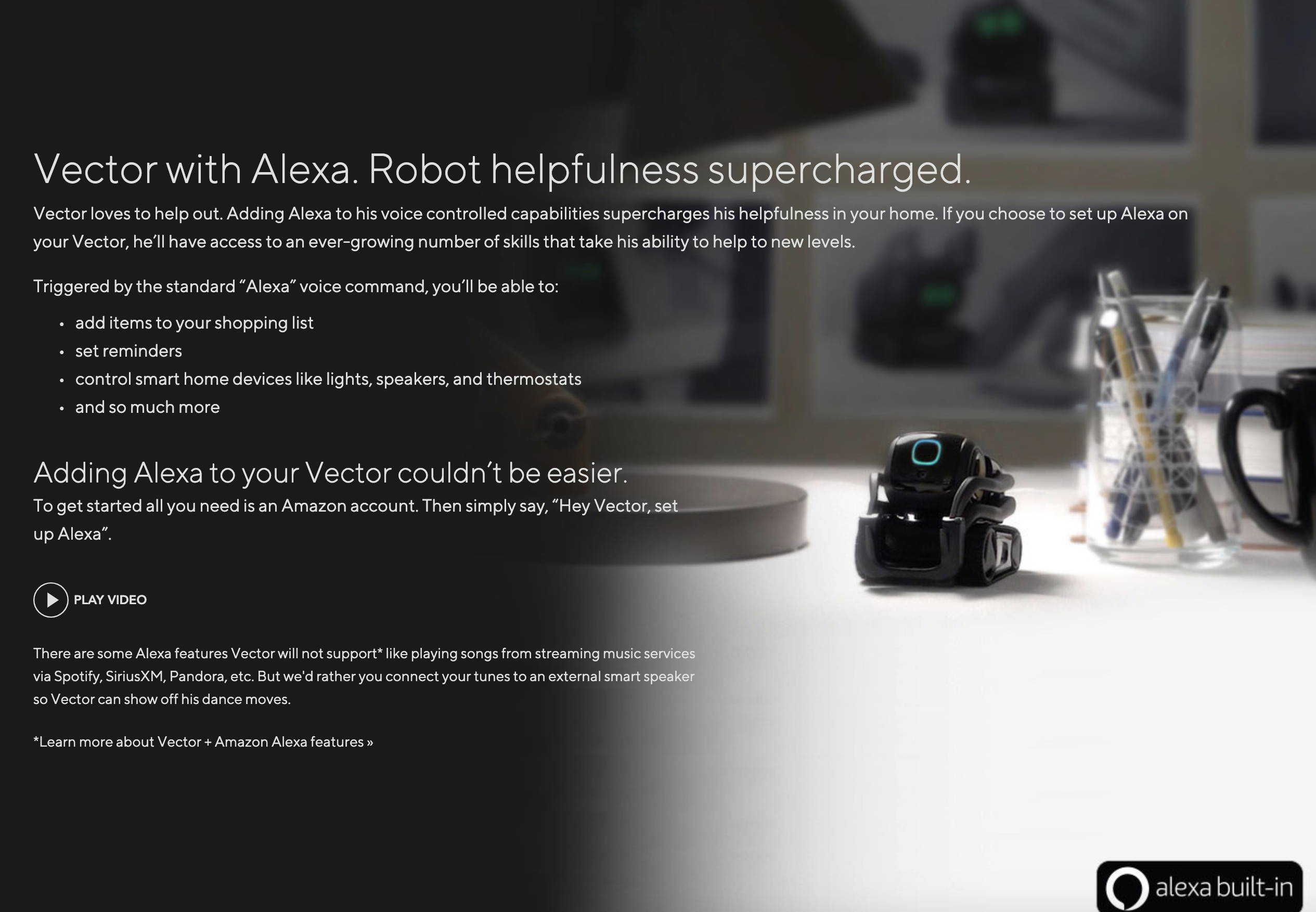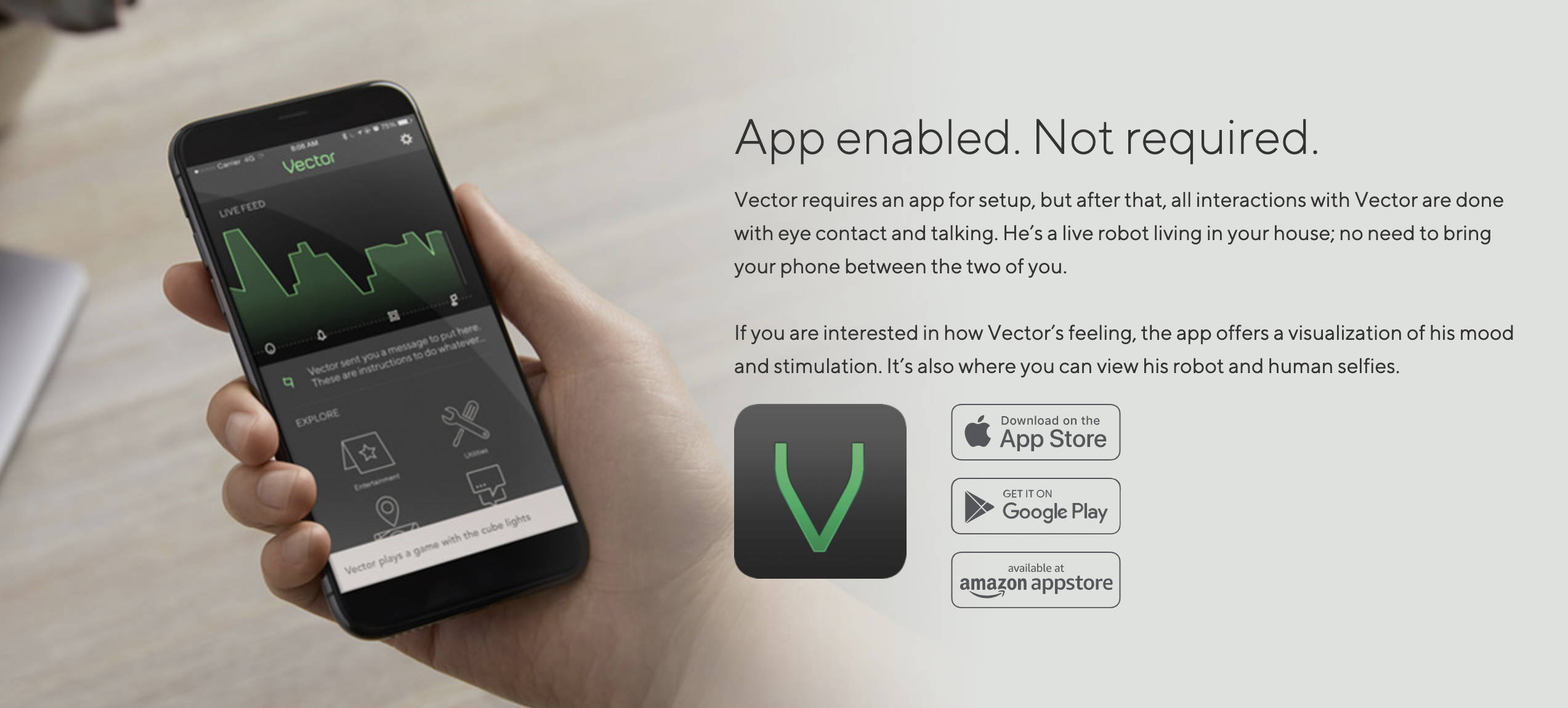 ---